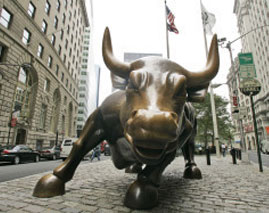 Derivatives instrument provide good leverage opportunity, it is a great tool for speculation. Leverage is a double edge sword for which one requires an equity advisor .Our equity advisor will help you maximize your gains from your existing corpus. Our advisors will also help you with various strategies like Bull Spread, Bear Spread, Cover call writing, hedging strategies etc. This is to help you to make better trading returns. This allows us to give you a convenient single window service and your advisor becomes the single point contact for all your equity related matters

Through SAAR GROUP, you can now trade in index and stock futures on the NSE. In futures trading, you take buy/sell positions in index or stocks contracts having a longer contract period of up to 3 months.
Presently only selected stocks, which meet the criteria on liquidity and volume, have been enabled for futures trading.

Investors often use them as a risk management tool to protect the value of their portfolio from adverse market movements. Derivatives can be an important tool, even for the most conservative investor. For the mature investor, who is aware of risks in the market, the strategies are many.
Derivatives trading solutions, including options and futures, offer the potential to profit from your view of future price fluctuations (both rises and falls) without holding actual shares or assets. Derivatives lets you trade in a large quantity of stocks or Indices, for a small margin.